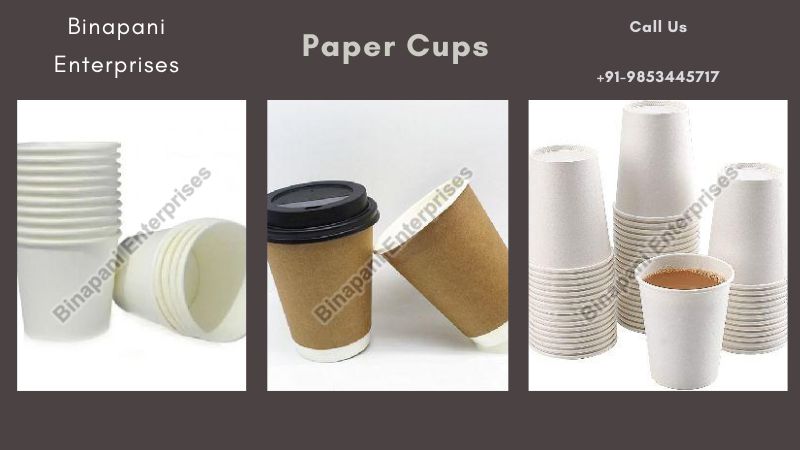 The plastic trash produced by the cutlery business has a huge negative influence on the environment. Many companies and people are seeking for alternatives to lessen their environmental impact as knowledge of the negative impacts of plastic continues to rise.
The usage of paper goods from Paper Cups Manufacturers in Odisha is one such promising option. We shall examine how paper goods might impact the cutlery industry's environmental practices in this post.
The Environmental Effects of Plastic Cutlery:
Although plastic cutlery is commonly used, it harms the environment. When plastic cutlery breaks down, harmful compounds are released into the environment, which takes hundreds of years. 8.3 billion tonnes of plastic are reportedly produced globally each year.
The oceans become home to a sizable percentage of that trash, endangering ecosystems and marine life. This plastic waste is greatly influenced by the usage of plastic cutlery. To lessen its effects, it is crucial to discover other remedies.
An Alternative:
Plastic cutlery may easily be replaced with paper cutlery. Paper is a commonly used renewable and biodegradable material. It dissolves more swiftly than plastic and does not emit harmful chemicals into the environment. The environmental effect of plastic silverware may be considerably reduced by using paper cutlery.
Benefits On Offer:
In the cutlery sector, adopting paper cutlery has several benefits:
● It is eco-friendly in the first place since it is biodegradable and doesn't affect the environment.
● Second, it is inexpensive and convenient.
● Thirdly, it is lightweight, making it perfect for picnics and outdoor gatherings.
● Fourthly, it is safe to use and sanitary, two qualities that are crucial in the food sector.
● Finally, it is adaptable and can be made in many sizes and forms.
These benefits make it appropriate for various kinds of cutlery.
Types Available:
There are several varieties of paper cutlery on the market, and each has special qualities. Compostable cutlery is one form; it is manufactured from organic materials like cornflour and may break down in a few months. Another kind is biodegradable cutlery, which can degrade in a few years and is constructed from recycled paper.
The third category consists of paper-based disposable cutlery that may be recycled after use. The choice is based on the intended usage and environmental effect, and each variety offers benefits.
Problems with Paper Cutlery:
Although using paper cutlery has several benefits, there are some drawbacks as well. It may not be appropriate for heavy or hot food items since it is not as resilient as plastic cutlery.
Its usage may be restricted in specific culinary settings because it may not be as heat-resistant as plastic cutlery. Paper cutlery manufacturing might consume a lot of water and energy, which could affect the environment.
The usage of paper cutlery has the potential to transform the cutlery business environmentally. It is a great replacement for plastic cutlery since it is biodegradable, renewable, inexpensive, and adaptable. The choice of paper cutlery depends on the intended usage and environmental effect. There are several varieties available.
However, there are certain drawbacks to its use as well, including wear and tear and energy usage. To lessen its environmental effect, the cutlery business must keep looking into new options.
A positive step towards a more sustainable future is the adoption of paper cutlery like Paper Cups. It is critical to increasing understanding about